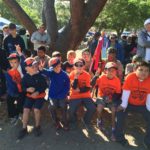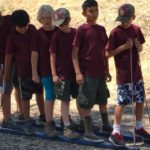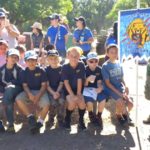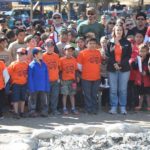 All day team event for Cub Scouts!
At least four NEW events this year
Check in starts at 7:30am
Flag Ceremony at 8:30am
Teams of 3 to 8 scouts of the same rank
Tigers, Wolfs, Bears and Webelos
Cost
$15 per scout before April 1st
$18 per scout after April 1st
Every scout gets one of a kind Cup Scout Cup Patch
Every team gets a Team Ribbon
For all Cub Scouts in the Western Los Angeles Council
Deadline for registration is May 6, 2016
For more information see Bill Hart District website.
Want to see Cub Scout Cup? Check out Instagram #cubscoutcup
Please download the permission form, fill in & sign one form for each scout, and bring with you to the event.
Events may include:
Obstacle Course
Tank Commander
Kick the Cockroach
Pack for Camp
Rock It
Path Advance
Lava Escape
Mowgli's Swing
Ice Canyon
Make a Break for It
Sling Shooter
Like an Eagle
Bigfoot Challenge
Scavenger Hunts
Running with the Bulls
Navigation Course
Speed Stacking
Backpack Relay
Eggstacle Course
Fling It
Don't Drop It
Supercalifragilisticexpialidocious Relay
FAQ (Frequently Asked Questions)
Forms: