Want to sign up for Cub Scouts? If you are looking to find a pack to call home, you've come to the right place. We would love to have you join the fun & adventure that is Pack 494!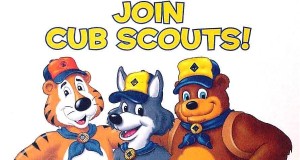 Cub Scouts is for boys entering grades 1 through 5. (Sixth graders and older can join Boy Scouts.) 1st graders are "Tigers". 2nd graders are "Wolves". 3rd graders are "Bears". 4th & 5th graders are Webelos (which is paving the way to becoming a Boy Scout).
If you're not sure whether or not you are ready to join Cub Scouts, and you just want to check it out, that's fine, too. You can come to one (or more) of our activities to decide for yourself.
What's next? Just use our online info request form and someone from our Pack will get in touch with you right away to invite you to one of our activities and answer any questions that your family may have.